Fertility - infertility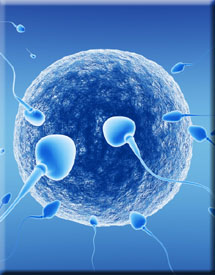 Fertility dysfunction in men and women can have multiple physiological and psychological reasons. Clinical studies show that one of the main reasons of infertility is reduced tissue blood perfusion (ischemia) and consequent low tissue oxygenation or hypoxia. These two mechanisms are interconnected and can be result of a history of infections, inflammations or miscarriages.
Males with fertility issues often have subclinical prostate dysfunction again resulting in low sperm count and impaired sperm cell formation as a consequence of microcirculatory dysfunction and hypoxia.

Typically patients receive a baseline treatment of between 40-60 hours of hyperbaric oxygen therapy (HBOT) in conjunction with appropriate immune-stimulating injections. Patients with complex pelvic dysfunction, post-surgical scarring including abdominal and spinal-related typically require considerably higher frequencies of hyperbaric oxygen to penetrate the deeper structures. Generally post-operative patients require between 80-100 hours and or greater to changes tissue substrates and revascularize the target region. These individuals generally require pre- and post-ultrasound and often MRI to evaluate hyperbaric oxygen changes.