Sports injury
Injury
Hyperbaric oxygen therapy promotes recovery from sports injuries by im mediately providing high concentration of oxygen to all tissues with greatest benefit for the areas that have been cut off from proper circulation, due to injury such as damaged tendons and muscles.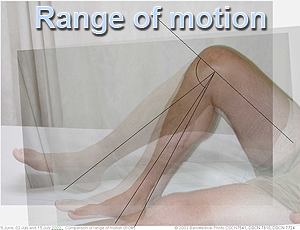 Early hyperbaric oxygen therapy reduces tissue swelling thru the mechanism of vasoconstriction and improved lymphatic circulation.
Swelling of the brain as a result of trauma or brain injury is reduced with oxygen and oxygenation of the brain centres that have been cut off from circulation is improved.
Systemic inflammation is reduced with hyperbaric oxygen thru the mechanism of down regulation of pro-inflammatory agents.

Prevention
Improved blood circulation with hyperbaric oxygen prevents accumulation of lactic acid causing muscle pain, cramps and fatigue that can lead to injuries and exercise exhaustion.

Training
Performance enhancement with oxygen reduces fatigue and repairs minor injuries during training.
Further reading:

Slotman GJ: Hyperbaric oxygen in systemic inflammation …HBO is not a movie channel any more; Crit Care Med. 1998 Dec; 26(12):1972-6.
Sanchez EC: Hyperbaric oxygenation in peripheral nerve repair and regeneration, Neurol Res. 2007 Mar;29(2):184-98
Buras J: Basic mechanisms of hyperbaric oxygen in the treatment of ischemia-reperfusion injury. Int Anesthesiol Clin. 2000 Winter;38(1):91-109

Maria B.
Physical Therapist. Exercise Scientist. Elite Personal Trainer. WBFF Athlete. *Clinician *Researcher *Trainer *Athlete, Vancouver
"Thank You Very Much!!! I'll book more appointments before my next bikini bodybuilding competition. ?????????"

Patrick M, - New Westminster
"Came in broken, few sessions later I was almost fixed ! From Wheelchair back on a snowboard in 6 months. Miracle! Thank you so much!"