Prostate Cancer
As 95% of all prostate cancers are slow-growing, an opportunity exists to prevent further cancer growth and progression. Hyperbaric oxygen therapy (HBOT) has been shown in laboratory studies to slow down the growth rate of prostate cancer cells, including those cancer cells with high metastatic potential. By disrupting the prostate cancer cell cycle, HBOT also increases the sensitivity of prostate cancer cells to various chemotherapeutic agents, and may potentiate chemotherapeutic agents that cause damage to the cancer cell DNA. For advanced or aggressive prostate cancer necessitating radiation therapy, Hyperbaric oxygen therapy is effective in ameliorating complications of radiation therapy, such as hemorrhagic cystitis (blood in the urine due to damage of the bladder wall) and proctitis (pain, bleeding and ulceration of the rectal wall).


Source: www.prostate.com
Facts:
Prostate cancer usually affects men over age 50, and often does not cause any symptom during the early stages of the disease. As the tumor grows and infiltrates the surrounding structures, symptoms such as increased frequency of urination (especially at night), difficulty in starting or stopping urine flow, decreased urine stream, pain or burning during urination or ejaculation, visible blood in the urine or semen, and a sense of incomplete bladder emptying arise.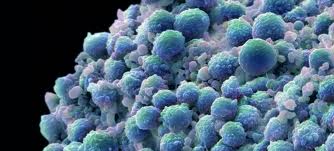 Statistics:
Prostate cancer is the most common cancer in Canadian men, accounting for an estimated 24% of all new cancer cases in men each year (2014 Canadian Cancer Statistics publication). It is the third leading cause of cancer death in Canadian men, accounting for 10% of all cancer deaths in 2014. It is estimated that one in eight Canadian men will develop prostate cancer during his lifetime, and that one in 28 men with prostate cancer will die from it.
A M., North Vancouver, BC
"...I found the sessions to be very friendly and efficient. I would highly recommend this treatment."

Otto Warburg, Nobel Prize Laureate
"All normal cells have an absolute requirement for oxygen, but cancer cells can live without oxygen - a rule without exception. Deprive a cell 35% of its oxygen for 48 hours and it may become cancerous."
Otto Warburg, German physiologist receiving Nobel Prize in Medicine in 1931 for his discovery that the root cause of cancer is oxygen deficiency, and proving that cancer cells are anaerobic (do not breathe oxygen) and cannot survive in the presence of high levels of oxygen.